All the qualifying sessions are being streamed live on the
Olympic Channel
You can access them through this link along with all results and schedules.
Watch the Olympic Boxing Qualification live stream on the Olympic Channel and enjoy every minute of live boxing. Road to Tokyo 2020 starts here.
www.olympicchannel.com
We missed the entire african qualifications last week.It is currently the Asian/Oceania qualifying from Amman,Jordan through until 11th March.All sessions are currently being streamed for Asia/Oceania qualifying through the above link.Think the morning sessions for this are 8.55am and the evening session is 14.55pm with sessions lasting on average three hours.
From the 14th through until 24th March it will be the turn of the European qualifying taking place at the Copperbox in London.Again all these bouts will be shown on the link above.Will update once I can find out the time of the sessions.
After that from the 27th March through until the 3rd April it will be the Americas qualifying from Buenos Aires,Argentina
Finishing with world qualifying taking place in Paris,France from 13th May through until 20th May
Full schedule
20-29 February
Africa: Dakar, Senegal
Commentary in English and French
3-11 March
Asia/Oceania: Amman, Jordan
Commentary in English, Hindi and Russian
14-24 March
Europe: London, Great Britain
Commentary in English and Russian
27 March-3 April
Americas: Buenos Aires, Argentina
Commentary in English and Spanish
13-20 May
World: Paris, France
Commentary in English and French
This video explains how the qualifying works.
EXPLAINED: How boxers can qualify for Tokyo 2020
https://www.olympicchannel.com/en/video/detail/explained-how-boxers-can-qualify-for-tokyo-2020/
via @olympicchannel
If you are in London that week then tickets are available for every session here,prices start at £5.
Buy concert, theatre, music, sport, event, West End show and London theatre tickets at the official See Tickets online shop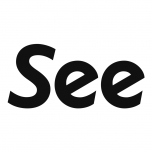 boxingroadtotokyo.seetickets.com
This is the GB team 13 boxers male and female
This is the Ireland team 13 boxers male and female