Country Flag
Whether you put £2 on an acca on a Saturday, have a fully blown addiction or just like the pride of being right in front of internet strangers, this thread is for you.
I'll be honest, I'm 100% posting about boxing here is expect. Anyway, I've put on 2 bets for this weekend.
What I see happening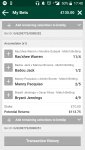 The realistic-ish upset special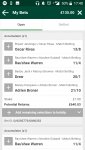 What are you betting on this weekend?